Fidele Akum
Lorena Rangel
Hung Doan
Peter Henry
Sampson Li
Catherine Williams
Chris Preston
Ke Tao
Marisa Antequera
Dongdong Zhang
Alex Burkert
Tyler Laird
Fidele Akum

Postdoctoral Scholar, since May 2016
akum (at) ucdavis.edu
I work on host-microbes interactions. My work is focused on the biological control of soil-borne pathogens and crop protection in a tripartite system involving bacteria, fungi and plants. My research aims to understand the molecular mechanisms that underlie the synergistic antagonism of soil bacteria from the genera Collimonas and Bacillus against soilborne plant pathogenic fungi in laboratory, greenhouse and field settings. I am using the interaction between tomato (Solanum lycopersicum) and Fusarium oxysporum f.sp. lycopersici (FOL) as a model system.
Lorena Rangel

Plant Pathology Ph.D. Student, since Fall 2012
lirangel (at) ucdavis.edu
I am interested in plant-microbe interactions, specifically the role of epiphytic bacteria affecting plant health and food safety.
Hung Doan

Plant Pathology Ph.D. Student, since Fall 2014
hkdoan (at) ucdavis.edu
Working on using artificial leaf surfaces to study phyllosphere microbes.
Peter Henry

Plant Pathology Ph.D. Student, since Fall 2015
pmhenry (at) ucdavis.edu
I studied the ability of iron-chelating compounds to suppress angular leaf spot of strawberry, causal agent Xanthomonas fragariae, and am now working on the ecology of Fusarium species that are (non)pathogenic on strawberry.
Sampson Li
Junior Specialist, since February 2017
gsli (at) ucdavis.edu
Catherine Williams

UC Davis undergraduate student in Global Disease Biology, in the lab since Winter 2017
chwilliams (at) ucdavis.edu
Chris Preston
Staff Research Associate, helping out on a citrus microbiota project with Dr. Neil McRoberts (Plant Pathology UC Davis)
Ke Tao
Visiting scientist from the Sichuan University of China, Chengdu, China, in the lab since June 2018
María Luisa (Marisa) Antequera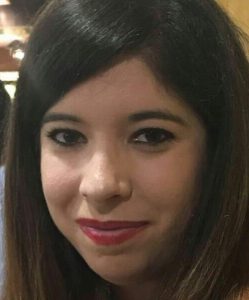 Visiting PhD student from the Department of Microbiology, University of Malaga, Spain, in the lab since August 2018
Dongdong Zhang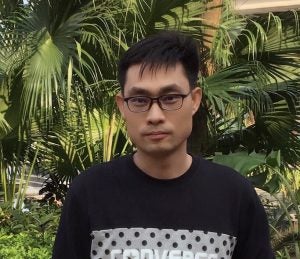 Visiting scholar from College of Life Science, Hebei Agricultural University, Baoding, China, in the lab since September 2018
Alex Burkert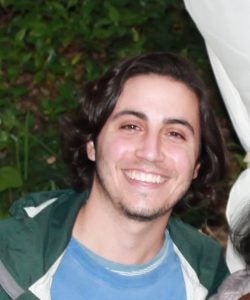 Rotating MGG student, Fall 2018
Tyler Laird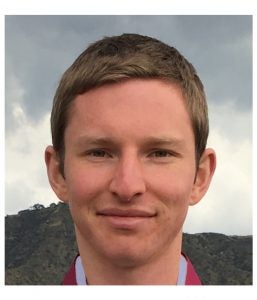 Rotating MGG student, Fall 2018